Street lights aids in providing safety to the night workers, adds beauty and vibrancy to the night view of an area, and many other beneficial reasons.
Street lights are essential, from increasing the light hours artificially to promoting security; to have a safe driving experience at night. Here are some of the significance of Street lights: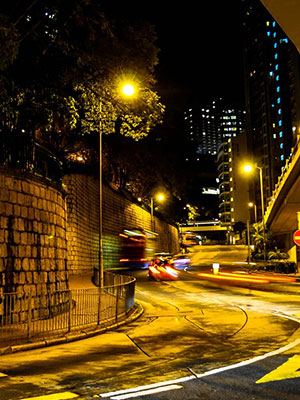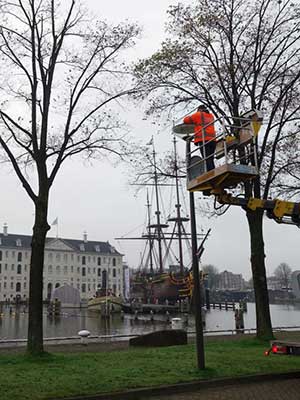 Providing safety:
A survey showed that 40 % of the people driving through 7 pm to 8 am have fatal accidents. It is all because of low visibility due to decreased lightning on the streets, motorways, and other main highways. Adding street lights to these places would assist in controlling these accidents.
Minimizing the Crime Rate:
Not only in the daytime, but people work in the late-night shifts, including school, college, and university students who may not possess their transports, but they either use a bicycle or walk towards their destination. It is necessary to install a proper lighting system to ensure their security and to reduce street crimes.
Adding the beauty to the night view:
When developing a community, a society, or even a city, the developers must implement a plan that ensures proper lighting on the streets, service roads, and the main highways to increase the beauty of their project and the night view of society. A good lightening of the street can promote the charm of the night view of any place, either it's a busy market or even a quiet street.
The energy efficiency of street lights:
For a proper street lighting system, it is a compulsion to make an adequate plan to convert electrical energy into light energy through the right channel. Out of numerous options available, LED bulbs and the Solar Street lights are the most efficient.
i: Intelligent street lights:
Intelligent street lights are a very popular form of lighting nowadays. Intelligent street lights have developed three different architectures depending on the size of the site and market demand: single light control boards, loop monitoring boards, and loop control boards. Now with the development of technology, Intelligent street lights support power lines and wireless network transmission. They can combine it with surveillance to monitor and illuminate key traffic routes and hidden corners in real time, which can largely reduce car accidents and criminal cases. Users browse through the cloud platform to view complete street information and have a set of accurate diagnostic engines that return immediately if the street light is abnormal, enabling managers to speed up scheduling repairs and easily access street lights to enhance passer-by satisfaction and road safety at all times.
ii: LED street lights:
Led street lights have been proven to be one of the most economical ways of conserving energy due to their low energy consumption and efficient operation. These LED lights are very much efficient for enlightening the streets as compared to the old-fashioned Tungsten filaments. Unlike the outdated tungsten, LED bulbs provide more eminent light and do not release heat in the atmosphere, which them eco-friendly.
iii: Solar Street light:
The solar street light has a solar panel on its top, which stores solar energy during the daytime. Then it converts this stored energy into light energy. A solar street lamp is one of the most efficient sources of installing a street light in a place.
iv: Flood light:
A floodlight is a wide beam, high intensity artificial light. As the name suggests, floodlights are used to fill an area with brightness and LED floodlights are very energy efficient, outputting more lumens per watt than any other light.
The narrow beam of light emitted by street lamps is better suited to highlighting a specific object or area. In contrast, floodlights provide 120 degrees of illumination, making them ideal for illuminating a wide area. Floodlights cover a large surface area of the target object, e.g. buildings, corrals, etc. Streetlight luminaires, on the other hand, do not cover large areas of road surface.
Recommendations For Installing LED Street Lights:
LED bulbs glare can harm the eyes, which can be a problem more than being beneficial. Here are a few techniques to get the most out of LED bulbs:
LED lights should be installed to have a proper channel of energy conversion so that there is low to zero heat dissipation to save the environment.
To take preventive measurements to minimize the blue light to reduce the glare of the LED bulbs, this can be done by using Filtering shields.
It is best to set up the intensity of LED bulbs to 3000k or lower for outdoor installations, i.e., the roads, streets, and the pavements, to reduce the glare naturally and by scheduling the LED lights automatically so that they can turn ON and OFF.
Note:
KANGLIGHT provides you with the best quality services, value for your money also the best available techniques for installation and quality LED lights, all of this for an affordable price range.